How to Enter Price
Rim Trading Board User Guide
1.Trading Board Page
This is the main page. Trading information is displayed.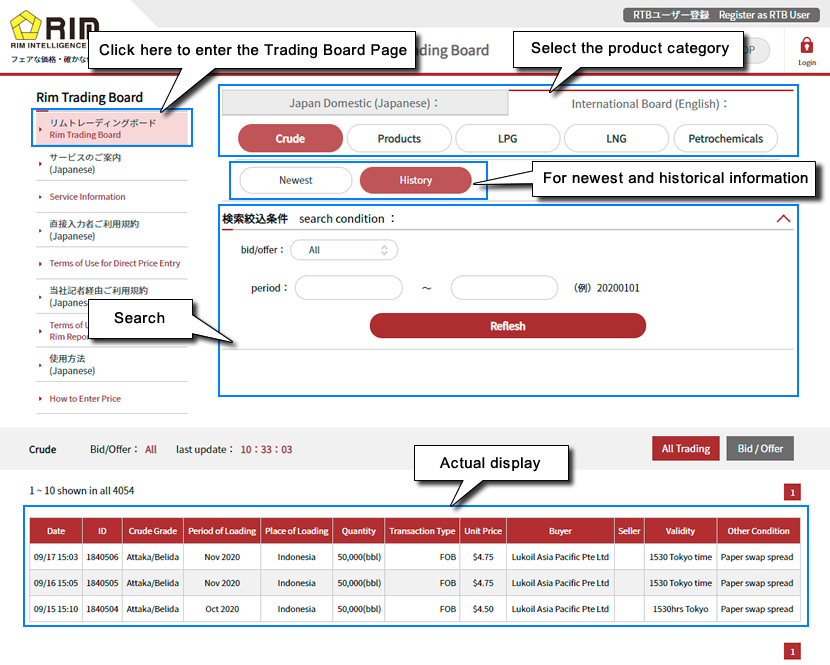 2.User Registration
After registring as a user and logging-in, you can enter trading inform action.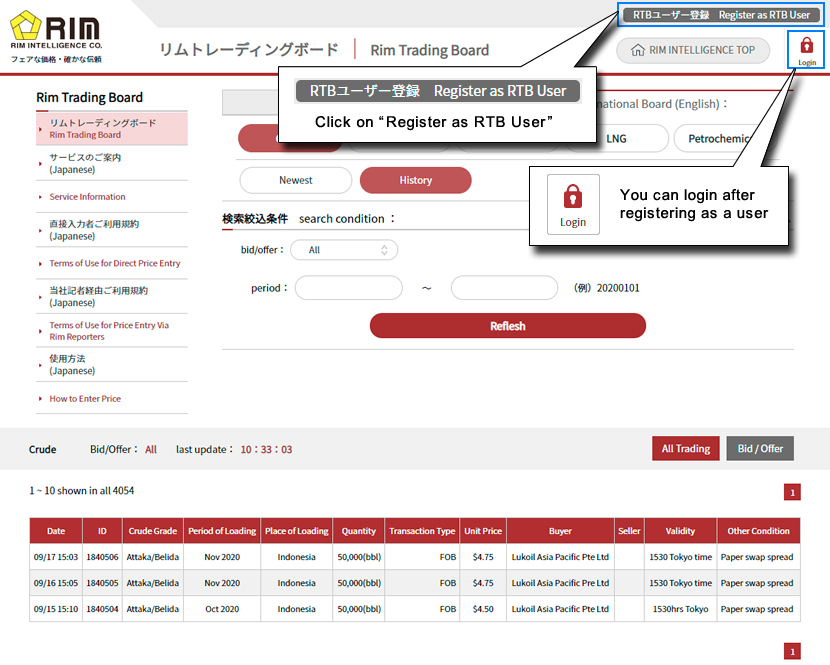 3.Declaration for Display of Trading Information
Enter trading information(after logging-in)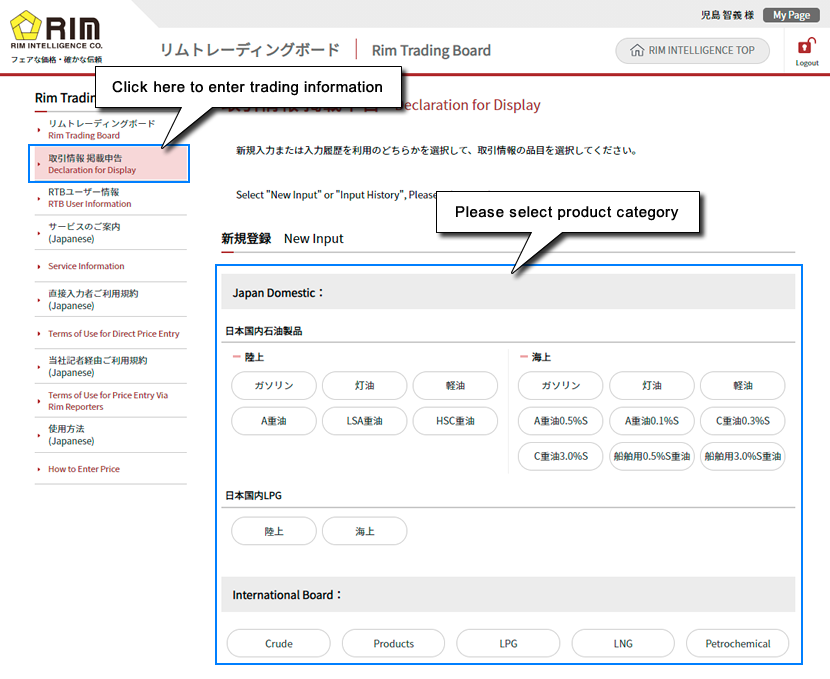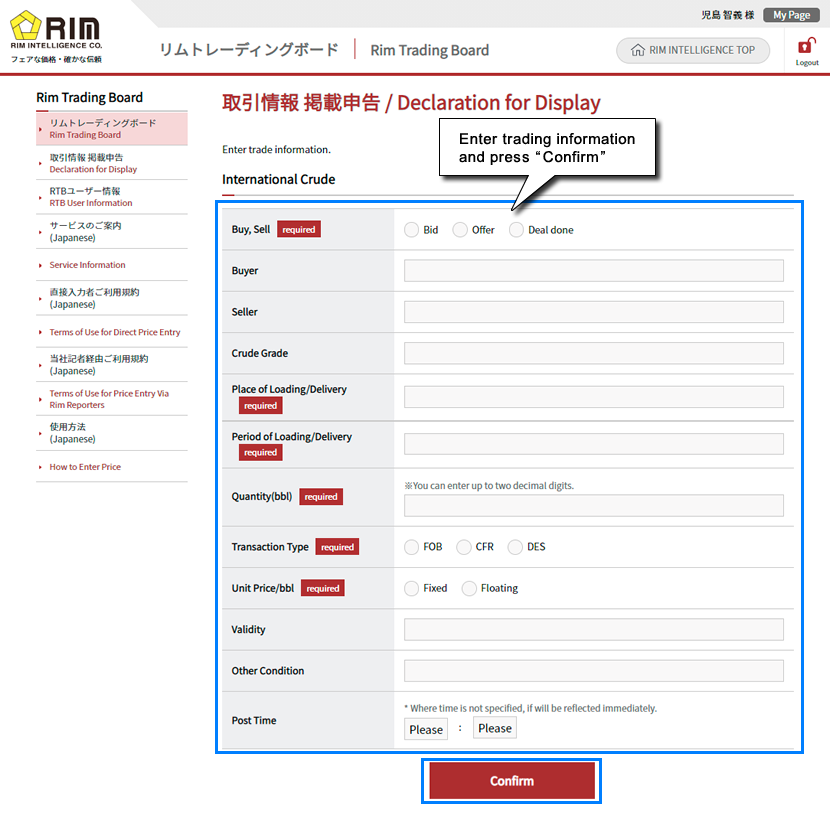 4.RTB user Information
To see User Information and Trading Information entered. You can also change your password here.